Leading in micro-optics: As an internationally operating company we have been developing and producing miniaturised optical systems for the highest demands since 1981. We guarantee Swiss precision work and reliability to our customers in medical technology and industry.
ISO Certificate 9001:2015
Thanks to our 39 years of experience in micro-optic production we have established a high level of expertise that we continuously expand upon by continuous technology innovations. Headquartered in Switzerland and with production sites in Switzerland and Serbia, Mikrop is an economically stable innovation and design partner for integrated total solutions. Spherical lenses, lens assemblies and high-quality micro objectives in diameters of 0.3 to 15 mm are our passion.
Mikrop AG was founded in 1981 in St. Gallen. Today we employ 160 dedicated employees in Switzerland, in Germany and in Serbia. Thanks to many decades of experience in the development and production of micro-optics we have reached comprehensive expertise.
Internationally operating customers in Europe, North America and Asia appreciate this valuable technical knowledge and benefit from intelligent solutions in precision optics. In 2000 mikrop became a subsidary of INDUS Holding AG with headquarters in Bergisch Gladbach.
INDUS Holding
We founded our subsidiary in Serbia in 2007. The 60 employees have adopted specific technical knowledge in optics production, to the effect that many processing steps of our production also take place in parallel in Serbia. This allows us to offer attractive pricing in line with market expectation. Of course, the precise receiving and final inspection is always undertaken at Mikrop AG in Switzerland, thus guaranteeing the high Swiss quality standards our customers have come to appraise.
History and milestones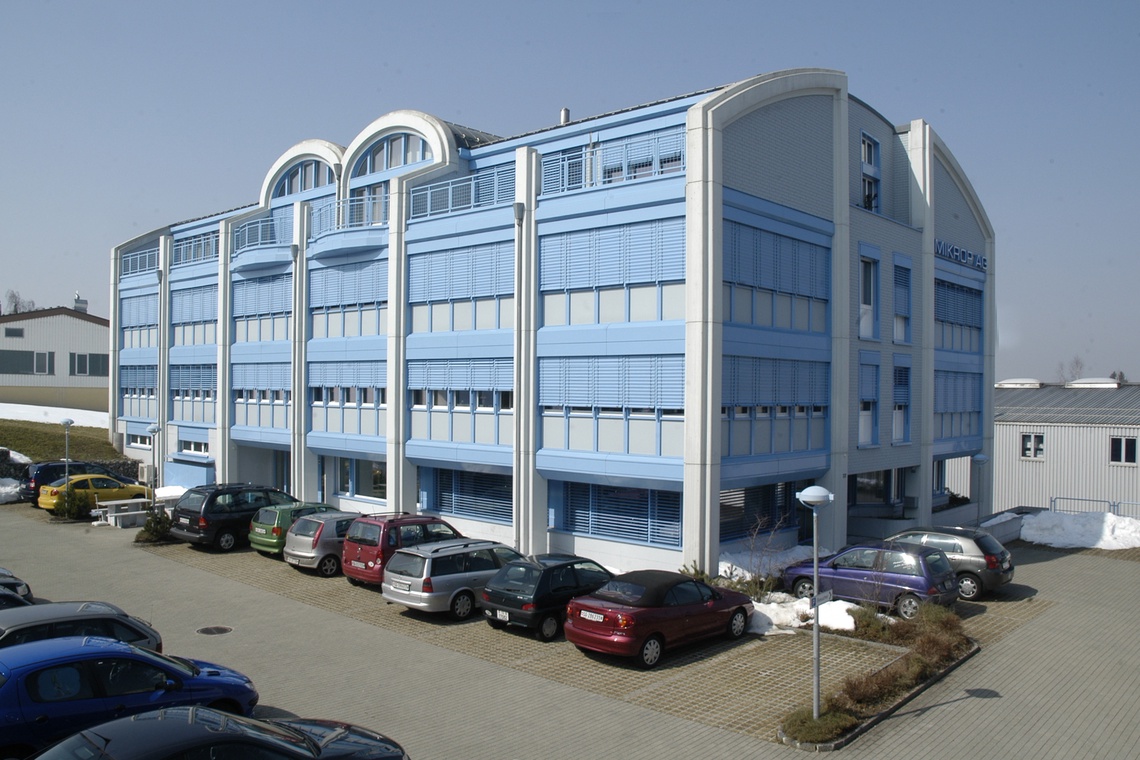 | | |
| --- | --- |
| 2017 | Inauguration of the new production factory in Serbia |
| 2016 | Acquisition of in-situ GmbH |
| 2016 | Certification as per ISO 9001:2015 |
| 2010 | Implementation of an integrated ERP system |
| 2009 | Commissioning of the new thin film coating facility by sputtering process |
| 2008 | Creation of an in-house optics design team |
| 2007 | Foundation of a production company in Serbia |
| 2004 | Expansion of the range with optics design and fitting of opto-mechanical components |
| 2001 | Certification as per ISO 9001:2000 |
| 2000 | mikrop becomes a subsidary of INDUS Holding AG |
| 1998 | Relocation to a new building with double the production area in Wittenbach |
| 1997 | Certification as per ISO 9002 |
| 1981 | Foundation in St. Gallen by Gerhard Machleidt and Erhart Müller |
Memberships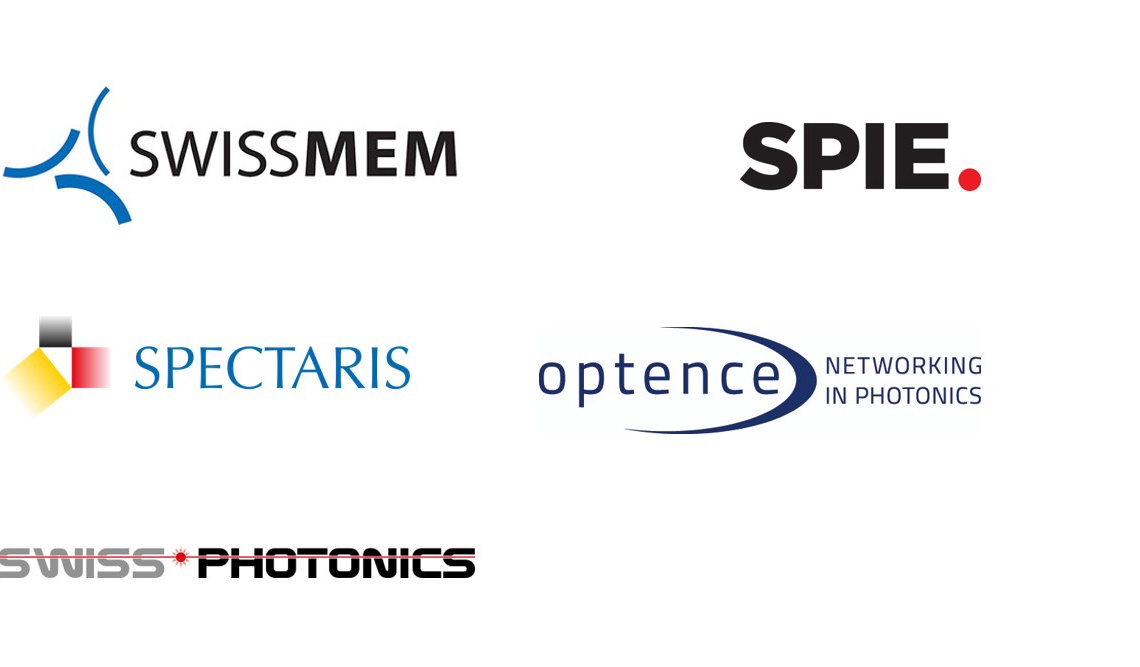 Our memberships in the photonics specialist group of SwissMem as well as in the Spectaris and Optence industrial associations foster innovation and resource bundling with other SME high-tech companies specialising in optical, medical and mechantronic technologies.
75 people work at our Swiss site in Wittenbach in various areas and with a multitude of skills. They all ensure seamless processes and are producing precision products to the highest quality standards, every day and with full commitment.
Diversity is important to us, which is why we employ people originating from 15 different countries and of various age groups. Contemporary and flexible working models as well as up-to-date terms of employment make us an attractive employer.
Jobs
We are always looking for trained specialists. Are you are a trained precision optician or precision mechanic? Then we look forward to receiving your spontaneous application and would like to invite you to a meeting without obligation. For further information on Mikrop AG as an employer please contact Mrs Karin Zweifel.
Presently we are hiring:
BetriebsmechanikerIn / Stv. AbteilungsleiterIn Mechanik & Infrastruktur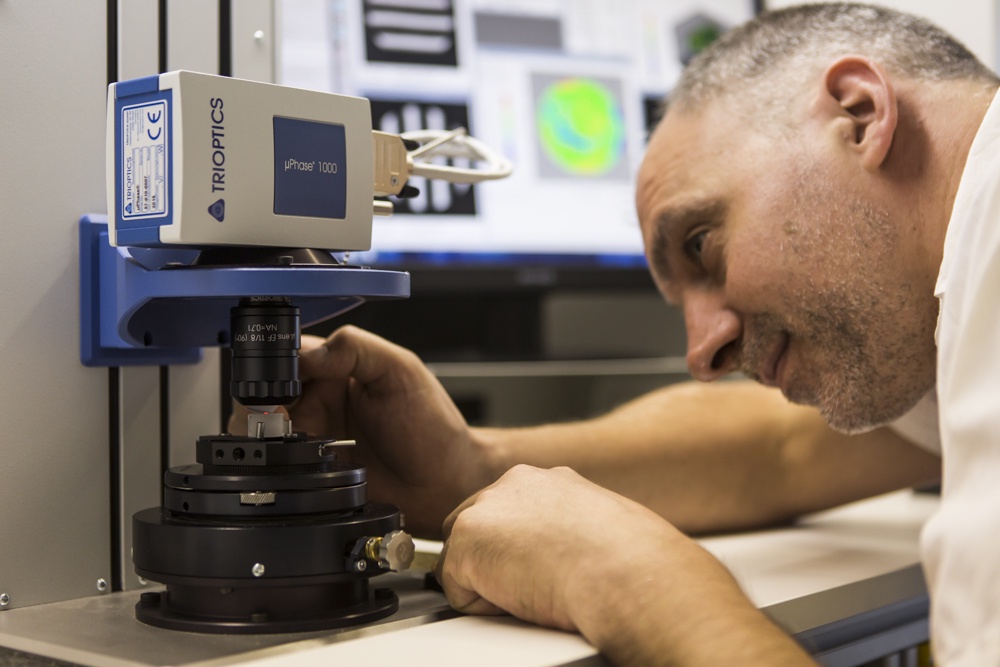 Apprenticeships and internships
We need optics specialists. That's why we are offering apprenticeships in our precision optics operation. Our meticulous apprentice training is our most important basis for a new generation of specialists. In general, we have four trainees undertaking the four-year apprenticeship. For further information on a career as a precision optician or on our apprenticeships please contact Mrs Karin Zweifel.